University chaplain Lisa is available to everyone
In the chaplain's office, you can discuss everything between heaven and earth.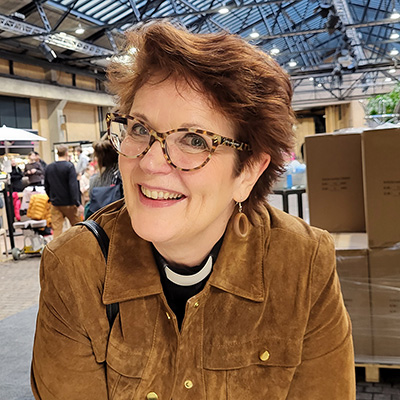 The most common topics of discussion are related to coping, life situation, interpersonal and relationship problems as well as different mental and spiritual issues.  
You can contact the chaplain regardless of your beliefs, convictions or whether you are a member of the church or not. Conversations are confidential and take place with respect for your convictions, whatever they may be. 
How do I book an appointment with the university chaplain?
In Helsinki, Lisa Enckell serves as the chaplain for Uniarts Helsinki  
+358 (0)50 533 1562  
 lisa.enckell@evl.fi 
Instagram: @UniArts_pappi_Lisa  
The priest works full-time on both campuses of the university. In-person meetings can be arranged either on the campuses or outside the university. Video conversations are also possible. It is a good idea to book a discussion appointment (45-60 min.) by email. You can also give the chaplain a call or just tug their sleeve.  
Appoitment times and places on Campus
On Tuesdays from 1 pm to 6 pm at Kookos building, room 506
On Wednesdays from 1 pm to 4.30 pm at Music Centre, room S4107
On Thursdays from 1 pm to 6 pm at N-Building, room N134